After activating the Channel Manager, for example, the Booking.com catalog will no longer allow you to edit prices in the administration, prices are set by exporting from Trevlix to the catalog.
We will perform the initial export of prices from Trevlix to Booking.
For normal price changes in the Prices module, the default option of exporting changes to the catalog is checked (see instructions below, point 6). So you don't usually need to use a price export tool. You can use the export tool, for example, after changing the amount of the mark-up for the catalog or when the currency exchange rate changes significantly, if you have a currency in the catalog other than Trevlix.
You can export prices to the catalog here:
Settings - Channel manager - Select accommodation catalogs (eg Booking.com) - Export prices to the catalog - Date from-to - Export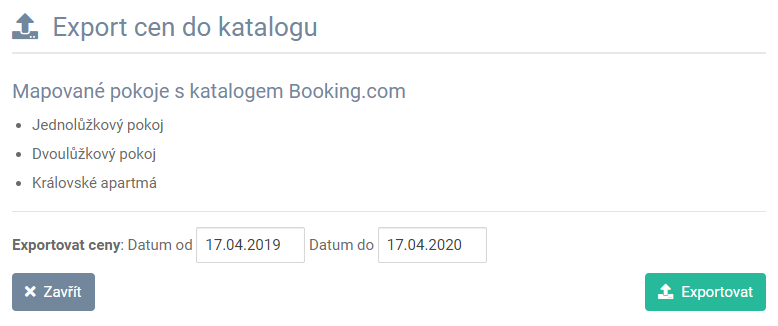 Note: Exporting for a longer period may take longer.
Along with the price export, the set restrictions are also exported, if you have any set in Trevlix (eg minimum number of nights, reservations at least days in advance).