Now we will show the Channel Manager, which Trevlix rooms correspond to the rooms in the accommodation catalog.
If you use different rates in the catalog, we will also link Trevlix and catalog rates here.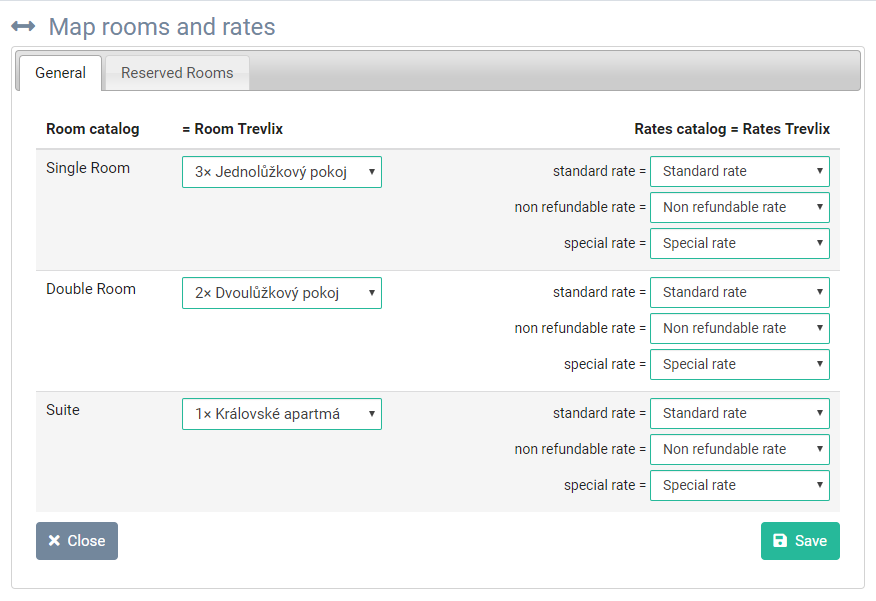 If for some reason we want to permanently remove some rooms from the catalog, we can set their number here.
In general, there is usually no reason for this, because the availability of catalogs is synchronized in minutes with the Channel Manager, preventing double booking of the same room.