In Trevlix, click Settings - Set Export in iCalendar format

The iCalendar format interconnects individual rooms (or other accommodation units).
It is necessary to gradually connect all the corresponding rooms, always with each other.
For example, "Room No. 3" in Trevlix with "Room No. 3" in the airbnb catalog.
Click the "copy to clipboard" button next to the selected room.
Now paste the copied address into the airbnb catalog
Calendar import:
On airbnb.com on Hostess and select Calendar
Click Availability Settings in its window
Under Calendar Sync, select Import Calendar
Paste your calendar's URL in the Calendar Addresses (URL) field
Name your calendar
Click Import Calendar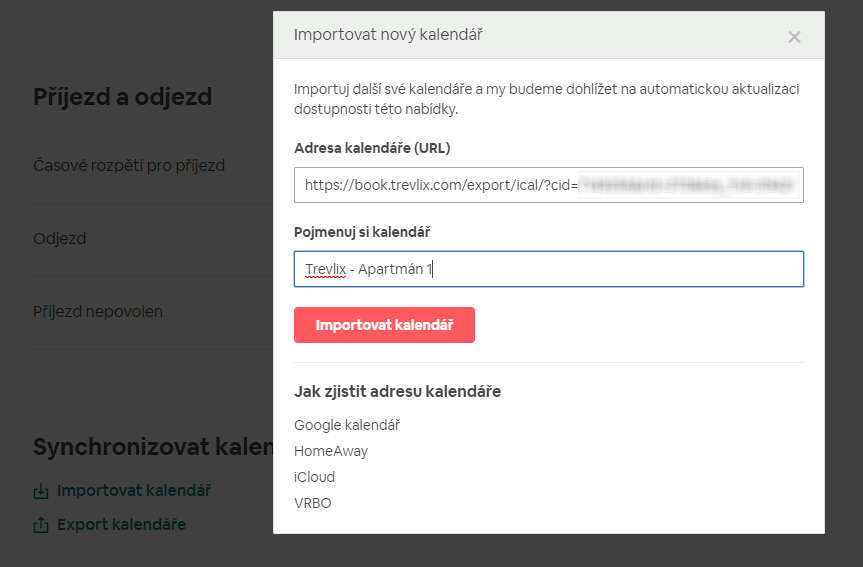 Note: You can find the whole procedure on the airbnb support website
Repeat the procedure for all rooms (or accommodation units, eg apartments).
How often will airbnb import occupancy from the iCalendar format?
Do not expect the import within 1 minute, as is the case with Channel Manager, the import may take several minutes to several hours.