In Trevlix, click Settings - Set Export in iCalendar format

The iCalendar format interconnects individual rooms (or other accommodation units).
It is necessary to gradually connect all the corresponding rooms, always with each other.
For example, "Apartment 1" in Trevlix with "Apartment 1" in the Booking.com catalog.
Click the "copy to clipboard" button next to the selected room.
Now paste the copied address into the Booking.com catalog https://admin.booking.com/:
In the Booking admin, click on "Rates & Availability - Sync Calendars" (Calendar and Prices - Calendar synchronization)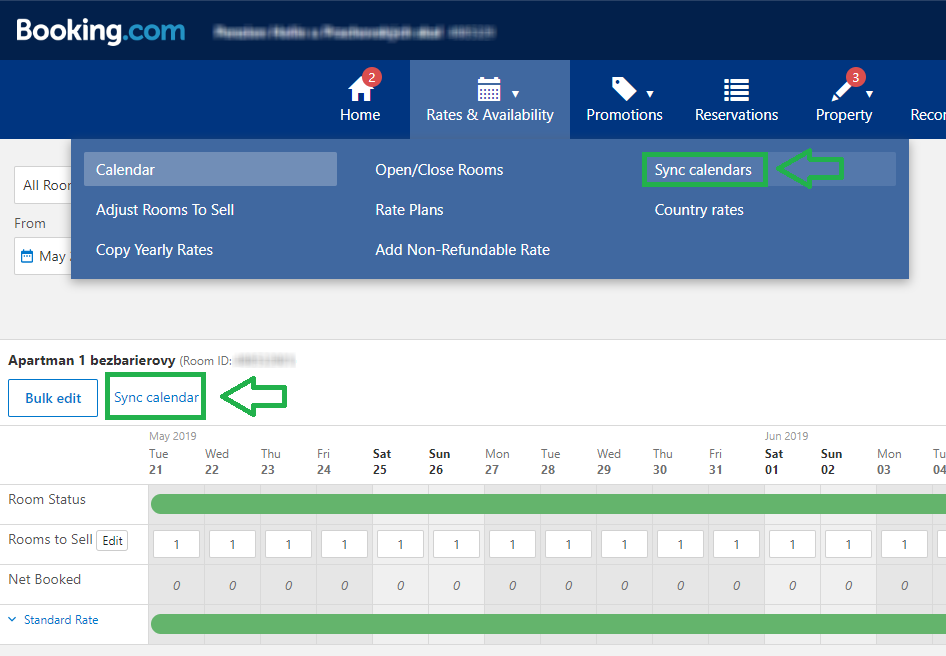 Select a room to connect now (eg Apartment 1) and click on "Add Calendar Connection":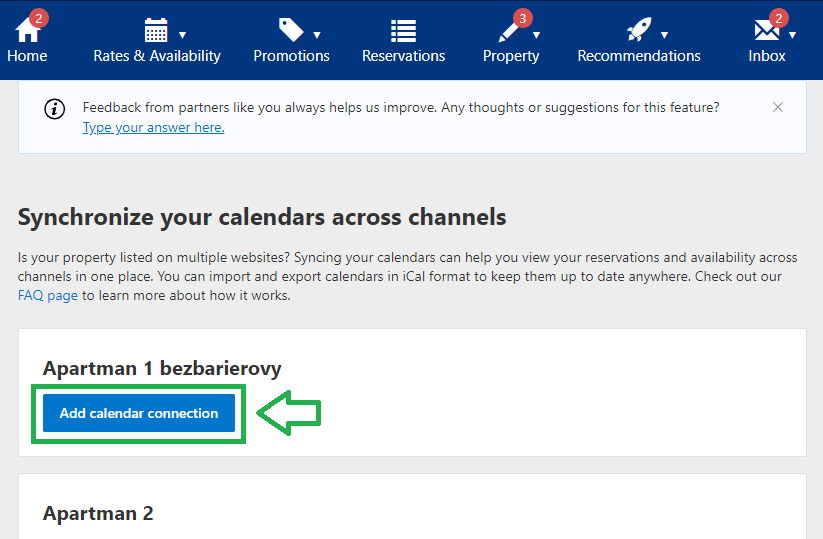 Now enter the export address you copied from Trevlix and choose a calendar name, eg Trevlix: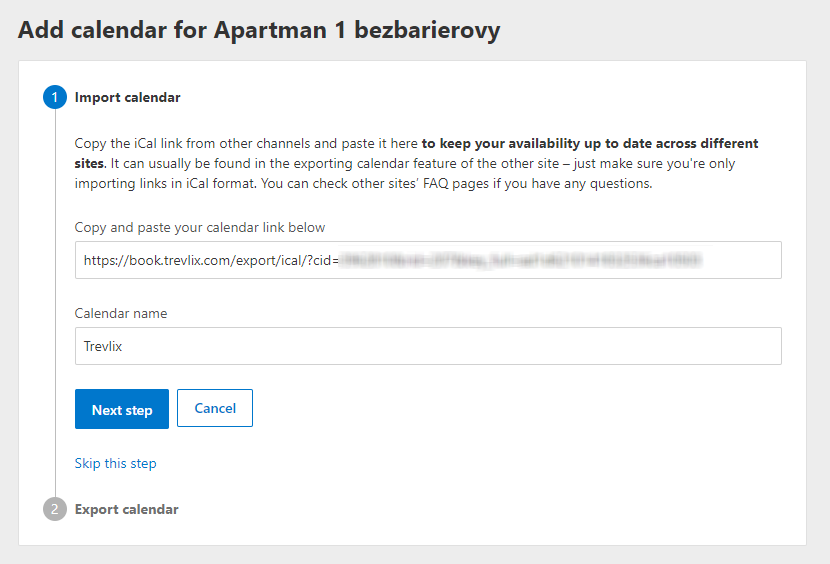 You now have an export from Trevlix to Booking.com.
After clicking on the next step in Booking.com, you will set up the import from Booking.com to Trevlix.