You can also create a document directly from the room account (booking editing window, "Room account" - "Documents" tab).
Just select the type of document you want to create.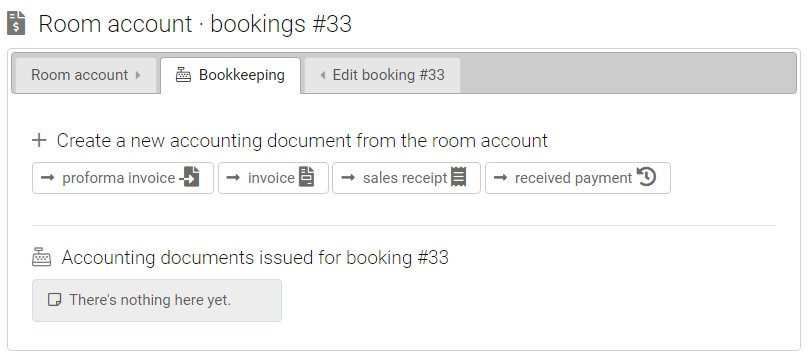 If you want to make an advance payment only for a partial payment or provide the customer with an additional discount, you can use the flash icon, which will reduce or increase all items by a percentage. For example, you make an advance payment of 30% of the total amount by subtracting -70% from the document items and clicking the "lightning" button, which deducts the percentage difference from all document items.

Tip: Did you know that you can easily add your additional services to your room account?
Just select an item from the whisperer and the price and VAT rate will be filled in automatically 👍